WISCONSINCLEANIT CLEANUP COMPANY
WisconsinCleanIt Provider of Licensed Biohazard, Crime Scene, and Death Cleanup
CRIME SCENE CLEANUP WISCONSIN
Why choose us
We are a family-owned business working with the highest quality veterans in the biohazard and crime scene cleanup industry. Serving Wisconsin for over 20 years with compassionate and caring staff. When it comes to cleaning and restoring a home in the aftermath of a death, we encourage our customers to work with our licensed trauma cleanup technicians.
Certified Trauma Cleanup Technicians
Licensed & Insured Biohazard cleaners for your home in Wisconsin.
24×7 Biohazard Cleaning
We answer calls 24 hours a day to help anyone in Wisconsin who needs help. With on-call trauma cleanup technicians ready to come help restore your home.
20+ years of Crime Scene Cleanup Experience
Our Wisconsin crime scene cleaners are the leading professionals for after-death.
Wisconsin Cleanit: Crime Scene Cleanup Experts in Wisconsin
In the challenging and often sensitive field of crime scene cleanup, we at Wisconsin Cleanit pride ourselves on providing high-quality, compassionate, and professional biohazard cleaning services throughout Wisconsin. With our experienced team of technicians and state-of-the-art equipment, we have earned a reputation for efficient and thorough crime scene, trauma, and biohazard remediation.
We understand that when our services are needed, it is often during a time of distress and emotional turmoil for those involved. Our employees are dedicated to approaching each situation with empathy and discretion, while adhering to strict safety protocols and industry best practices. This ensures a safe, clean, and properly restored environment, allowing families and businesses to move forward in the healing process.
In addition to crime scene cleanup, we also offer a comprehensive range of associated services including unattended death cleanup, suicide cleanup, biohazard containment, infectious disease decontamination, and more. Our commitment to excellence, combined with our extensive experience, enables us to confidently and effectively handle even the most challenging biohazard cleanup scenarios that may arise.
WisconsinCleanit: Expert Crime Scene Cleanup
At Wisconsin Cleanit, we specialize in providing professional crime scene cleanup services. Our experienced employees handle each situation with compassion, efficiency, and attention to detail. We understand the emotional difficulty that accompanies these incidents and strive to minimize any further distress for those impacted. We are committed to helping any customer who contacts us, with our advice and assistance in the biohazard cleaning or any other trauma cleanup that may be requested from one of our branch offices.
Specialties
Our team is knowledgeable in various aspects of crime scene and death cleanup, including:
Biohazard Remediation: We are skilled in handling and disposing of biohazardous materials, such as blood and bodily fluids, in accordance with state and federal regulations.
Odor Removal: Our odor elimination process utilizes advanced technology to neutralize and remove any lingering smells from the scene.
Sanitization & Disinfection: Our thorough cleaning methods ensure that the affected area is completely sanitized, reducing the risk of potential infections or diseases.
Property Restoration: After completing the cleaning process, we work to restore the affected area to its safe condition, ensuring that the space is safe and functional for any future use.
The employees and cleaners at Wisconsin Cleanit are also trained to address other unique challenges that come with various death scenes, such as hoarding, unattended death, and hazardous material incidents. We take pride in offering comprehensive and discreet solutions for those in need in order to help them in difficult times.
The Significance of Professional Cleanup
When dealing with a crime or trauma scene, it's crucial to have a professional cleanup team like Wisconsin Cleanit handle the situation with care and expertise. Our staff is trained and equipped to restore the scene to its former safe state, ensuring that our clients have peace of mind in these trying times.
Besides our exceptional skills and knowledge, we bring utmost sensitivity to the process, understanding that our clients are often coping with a difficult situation or loss. Our approach balances thorough biohazard cleanup with the emotional and psychological needs of those who inhabit the space. Through performing hundreds of hazardous death related cleanups in Wisconsin, we have become one of the most recommended companies in the industry.
Types of Scenes We Clean
Our team at Wisconsin Cleanit is experienced in handling various types of death scenes and trauma scenes. Some of the most common scenarios we encounter are:
Homicides: We meticulously clean and sanitize the affected area to remove all traces of blood and biohazardous materials. If you home is sealed off by investigators we will coordinate with law enforcement to release the crime scene so we can begin decontamination and cleaning.
Suicides: A cornerstone of our service is the empathy we bring to our work. Our team discreetly and compassionately sanitizes the scene, minimizing any additional stress for family members.
Accidents: Our team is also experienced in dealing with accidents that have left behind a significant amount of blood or bodily fluids. We understand the importance of restoring the area to a safe and clean state.
Hoarding situations: The buildup of excessive clutter can become a hazard itself. Our dedicated team is prepared to address hoarding-related biohazards with efficiency and discretion.
Unattended death: An unattended death cleanup requires a lot of attention to detail and biohazard cleaning. These traumatic scenes involve the corpse decomposing and leaving in its wake a massive amount of blood and other human debris. All of which needs to be thoroughly removed and sanitized using our time-tested protocols.
At Wisconsin Cleanit, we prioritize the health and safety of our clients, taking pride in our mission to provide a clean and restored environment. Our team's expertise and commitment set us apart as a trusted resource for professional crime scene and trauma cleanup services serving locations throughout Wisconsin.
Our Methodology at WisconsinCleanit
At Wisconsin Cleanit, we take pride in our systematic approach to crime scene or biohazard cleanup. Our methodology consists of three key stages: Initial Assessment, Effective Cleaning Process, and Safety Measures.
Initial Assessment
Upon arriving at the scene, our team conducts a thorough assessment to determine the extent of the cleanup. We identify all affected materials and surfaces, as well as any biohazardous substances present. This enables us to create a customized plan for effectively restoring the area and ensuring all traces of the incident are removed.
Effective Cleaning Process
Once the initial assessment is complete, we begin the cleaning process. Our staff and cleaners use advanced tools, techniques, and EPA-approved cleaning agents to ensure the area is sanitized and restored to its safe state. This includes:
Removing and properly disposing of biohazardous waste
Cleaning, disinfecting, and deodorizing all impacted surfaces
Using specialized equipment to remove any lingering odors
Removing any surface areas or furniture for proper disposal that can't be properly cleaned
Throughout the process, we remain committed to maintaining the highest standards of quality and professionalism.
Safety Measures
In all our operations, safety is our top priority. We take the following precautions to safeguard our team and clients:
Adhering to OSHA and CDC guidelines for proper handling and disposal of biohazardous materials
Using industry-standard personal protective equipment, such as gloves, masks, and full-body suits
Ensuring our team is well-trained, certified, and up-to-date with all safety protocols
By adhering to these principles, we can ensure prompt, efficient, and reliable service for those in need of crime scene cleanup in Wisconsin.
Why You Should Choose Wisconsin Cleanit
At Wisconsin Cleanit, we pride ourselves on providing top-notch crime scene cleanup and death cleanup services in Wisconsin. Our team of highly trained professionals is dedicated to ensuring the safety and comfort of our clients during difficult times. We understand the emotional toll that a crime scene or unexpected death can take on individuals and families, which is why we approach each situation with care and compassion.
When you choose Wisconsin Cleanit, you can trust us to handle the cleanup process with expertise. Our team is certified and compliant with all local, state, and federal regulations. We use state-of-the-art equipment and techniques to thoroughly clean and disinfect the area, ensuring that no trace of the incident remains.
In addition to our technical expertise, we also prioritize discretion and respect for our clients' privacy. Our vehicles are unmarked when requested, and our team members wear plain uniforms without any company logos. We work swiftly and efficiently to minimize disruption and allow our clients to focus on healing.
Furthermore, our services are available 24/7, providing prompt assistance in the most urgent situations. We believe that timely intervention is crucial in preventing additional trauma and complications. Our rates are competitive, and we accept most insurance policies, making our services accessible to a wide range of clients.
Choose Wisconsin Cleanit for all your crime scene and trauma cleanup needs and let us help you restore your peace of mind during trying times.
Insurance and Cost
At Wisconsin Cleanit, we understand the importance of making our biohazard cleanup services affordable and accessible. We work with most insurance companies to help cover the costs of our services. In many cases, homeowners' insurance policies will cover the expenses related to crime scene cleanup. We will work with our customers and the insurance company by submitting any insurance claims or forms necessary to get pre-approval.
Our team will collaborate with your insurance provider to facilitate the claims process, ensuring a smooth and hassle-free experience for you. We can provide detailed documentation and evidence of the cleanup as required by your insurer.
The cost of our crime scene or death cleanup services depends on various factors, such as the size of the area affected, the type of biohazardous materials involved, and the amount of labor required. We strive to offer transparent and competitive pricing to meet the needs of our customers.
To provide an accurate quote, we will assess the situation and discuss the specific requirements with you. We always prioritize safety and quality while keeping your budget in mind. If insurance coverage is not available or insufficient, we can also discuss alternative payment options to ensure you receive the necessary assistance during this challenging time.
Your Privacy
At Wisconsin Cleanit, we understand the sensitive nature of crime scene cleanup or any death scene we clean and the importance of maintaining your privacy. Our staff is committed to respecting your confidentiality throughout the entire process. From the moment we receive your call, your personal information is treated with the utmost care and discretion.
We make it our priority to work discreetly when we arrive at the scene. Our team will use unmarked vehicles and wear plain uniforms (when requested) to ensure that no unwanted attention is drawn to your property. We also take great care to protect any sensitive or personal information that may be encountered during the cleaning process.
To further maintain your privacy, we have established strict internal protocols. All of our employees are thoroughly vetted and background-checked, and they undergo regular training to ensure that they adhere to these protocols. Access to your property and personal information is limited solely to the personnel involved in the project.
Additionally, we follow all federal, state, and local regulations for proper disposal of biohazardous materials, securing and transporting the waste discreetly to avoid any safety risks or breaches in confidentiality. By partnering with reputable disposal facilities, we ensure the proper handling and disposal of biohazardous waste.
At Wisconsin Cleanit, your privacy is our priority. Trust us to deliver the highest level of service while respecting your needs and confidentiality.
Customer Reviews and Ratings
We have received numerous customer reviews and ratings that demonstrate our commitment to providing the best crime scene cleanup service in Wisconsin. Our customers appreciate our professionalism, attention to detail, and compassionate approach to this sensitive work.
Many of our clients have praised us for our prompt response times, as we understand the urgency of addressing a crime scene to prevent further distress for the affected individuals. Our highly trained team always ensures that the biohazard cleaning is conducted efficiently and thoroughly.
In terms of ratings, we are proud to have achieved consistently high scores across various online review platforms. This reflects our dedication to maintaining a high standard of service and customer satisfaction. Here are some highlights from the reviews:
Professionalism: Customers often mention our team's ability to remain professional and composed during the cleanup process. This helps to put clients at ease during an incredibly trying time.
Compassionate: Several reviews emphasize our compassionate approach, as we understand the emotional toll a crime scene can have on the affected individuals and their families. Our team works diligently to alleviate some of that burden.
Attention to Detail: Customers appreciate our meticulous process, ensuring that every aspect of the death cleanup is handled with care and precision. This thoroughness extends to our biohazard disposal protocols, which adhere to all state and federal regulations.
The customer reviews and ratings for Wisconsin Cleanit a family-owned crime scene cleanup company show a pattern of positive experiences and reinforce our reputation as a reliable, professional, and compassionate service provider.
Frequently Asked Questions
What is the typical pay of a crime scene cleaner in Wisconsin?
At Wisconsin Cleanit, the average pay for a trauma cleanup technician is between $40k and $70,000 dollars, depending on experience and time with our company.
How is crime scene cleaning different from regular cleaning?
Crime scene cleaning involves dealing with hazardous materials, such as blood, bodily fluids, and chemicals. Our staff of professionals are trained and equipped to handle these materials and eliminate health risks associated with them. Regular cleaning services typically do not have the required expertise, equipment, or certification to perform such tasks.
Do insurance policies cover crime scene cleanup expenses?
In many cases, insurance policies do cover the costs of crime scene cleanup and biohazard cleaning services. However, coverage varies depending on the specific policy and the circumstances. We recommend you consult with your insurance provider to determine your specific coverage. Our team can also assist you with insurance claims to help alleviate financial stress during difficult times. We can also work with you to confirm what coverage limits you have with your insurance carrier.
What qualifications do professionals need to work in this field?
Our crime scene cleanup professionals undergo extensive training to ensure they have the required skills and knowledge to handle various situations. They must complete courses in bloodborne pathogens, personal protective equipment (PPE), hazard communication, and other relevant topics. Our team stays up-to-date with industry standards and regulations.
How long does it typically take to clean up a crime scene?
The duration of a crime scene cleanup or any death cleanup depends on the nature and extent of the scene. Smaller areas with less contamination may take a few hours, while larger, more complex scenes could require several days. Our goal is to complete each job thoroughly and efficiently while minimizing disruption to our clients.
Are there any specific regulations or guidelines for crime scene cleanup in Wisconsin?
Wisconsin has strict guidelines to ensure the safe handling of biohazardous materials and proper disposal methods. Our team at Wisconsin Cleanit adheres to these guidelines to protect both our employees and clients. We follow all federal, state, and local regulations, including those set forth by OSHA, the EPA and the Department of Natural Resources (DNR).
Locate An Office Near You
40+
Cities in Wisconsin We Provide High-Quality Licensed Crime Scene & Death Cleanup & Restoration Services in.
21+
Years of experience in the biohazard cleaning and restoration business, serving Wisconsin residents and businesses.
250
Biohazard Cleanups this Year
EXPLORE OUR LATEST POSTS
Blogs
Wisconsin CleanIt provides customers with licensed trauma cleanup technicians who can help clean homes after a suicide, unattended death, or homicide. By providing biohazard cleaning and death cleanup services we can remove harmful elements leftover from a death. This includes removing any blood and restoring the home. Our company's biohazard cleanup services are available to anyone located in Wisconsin.
Looking for Crime Scene or Biohazard Cleanup in Wisconsin?
Hazmat cleaners specialized and trained to clean blood up after crime scenes, suicide, and unattended death scenes serving over 40 cities in Wisconsin.
WHAT OUR CLIENTS SAY
Testimonials
We are active 24/7 to help people in Wisconsin to provide the most reliable trauma cleanup services
"We got help understanding the crime scene cleanup costs for my dad's condo in Chicago that had a suicide murder"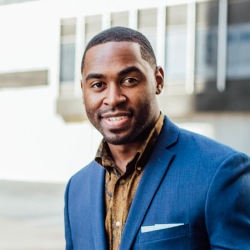 Martin Wheeler
Wisconsin
"They really go above and beyond, we had a suicide and needed a lot of blood cleaned up from the apartment in Chicago. This was the only biohazard cleaners that took time to speak with us"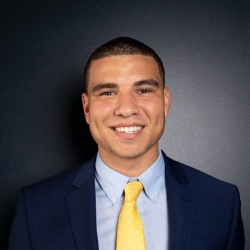 Mark Hudson
Wisconsin