WISCONSINCLEANIT CLEANUP COMPANY
Appleton, WI Crime Scene Cleanup & Death Cleanup
#1 Best Crime Scene Cleaners in Appleton WI for any cleaning need at homes. If you are in need of Appleton Crime scene cleanup services, contact our hotline at 1-888-629-1222 for 24/7 quick assistance.
»

»

Appleton, WI Crime Scene
Wisconsin Cleanit: Crime Scene & Death Cleanup Experts in Appleton, Wisconsin
In our line of work, we understand that dealing with the aftermath of a crime scene or an unattended death can be overwhelming and emotional. To assist families and law enforcement in Appleton Wisconsin, our company has established itself as experts in the field of crime scene and biohazard death cleanup. With a strong focus on professionalism and efficiency, we take pride in offering compassionate and discreet biohazard cleaning services to those in need.
Our skilled staff is trained to handle a wide range of death and accident-related situations, including but not limited to, homicide and suicide cleanup, biohazard removal, and blood cleanup. With multiple locations throughout Wisconsin, we are prepared to respond quickly and efficiently to any situation. Offering 24/7 services, we aim to reduce the burden on those impacted by providing thorough and timely cleanup solutions that ensure the safety and well-being of all involved. So when faced with such challenging circumstances, trust our expertise to help navigate these difficult times with care and dignity.
Understanding WisconsinCleanit's Service
At Wisconsin Cleanit, we pride ourselves on providing the Appleton, Wisconsin community with an efficient crime scene and death cleanup service. Our expertise ranges from cleaning up after unattended deaths and biohazard remediation to crime scene and suicide cleanups. Our team is highly trained to handle a variety of situations, taking the utmost care to return the affected area to a clean, safe, and livable state.
We understand the importance of maintaining discretion and compassion during these challenging times – our primary goal is to alleviate any stress on family members and loved ones and get your home safe to return to. When contacted by our customers, we respond promptly and arrive on-site fully prepared to handle the job.
In order to maintain the highest standards of cleanliness and safety, we follow all OSHA and EPA regulations. Our rigorous biohazard cleaning procedures ensure proper removal of biohazards, such as:
Blood: Bloodborne pathogens can carry diseases. We use specialized disinfectants to eradicate them from surfaces.
Bodily fluids: Other bodily fluids also pose risks. We thoroughly clean and decontaminate affected areas to eliminate all potential hazards.
Fingerprint dust: Often used by the police during investigations, fingerprint dust can be tough to clean. Our team has the necessary tools and techniques to remove it.
We are also skilled in odor removal, using advanced equipment to eliminate any lingering scents associated with decomposition. Customers can expect that our technicians are trained in the proper handling and disposal of hazardous materials, ensuring we leave the area completely clean and safe for occupancy.
Our extensive experience and dedication make us the leading choice and company for crime scene cleanup services in Appleton WI. Trust in Wisconsin Cleanit and our staff to restore peace of mind during these difficult circumstances, knowing we have the competence and professionalism to handle the job effectively. With hundreds of happy customers, we are confident we can help you too.
Importance of Crime Scene and Death Cleanup
At Wisconsin Cleanit, we understand the importance of professional crime scene and death cleanup in the Appleton area. Our staff of experts are dedicated to providing a swift and efficient service, ensuring that affected locations are restored to a safe and sanitary condition.
Prompt and thorough biohazard cleanup is crucial to limit exposure to potentially hazardous materials and contaminants. Blood, bodily fluids, and other biohazardous substances can pose serious health risks if not properly handled. Moreover, this cleaning can help alleviate the emotional burden that often accompanies a traumatic event.
We also recognize the need for discretion and sensitivity when dealing with these situations. Our team is trained to conduct all necessary cleaning procedures while maintaining confidentiality and respect for the affected individuals and their families.
Our comprehensive cleaning services include the use of advanced equipment and industry-leading techniques to effectively remove any blood, pathogens, and bacterial traces. By doing this, we safeguard against potential infections and prevent the spread of any harmful substances that may still be lingering.
By utilizing a combination of specialized cleaning solutions, personal protective equipment, and strict adherence to safety protocols, we can ensure that all traces of the event are eliminated. This process creates a fresh start for those affected and helps ease the transition back to a sense of normalcy.
WisconsinCleanit's Approach in Appleton
At Wisconsin Cleanit, we pride ourselves on delivering top-notch crime scene and trauma cleanup services to the Appleton community. Our team of trained and experienced professionals is always ready to help, ensuring that the cleanup process is as smooth and efficient as possible.
Our approach begins with a thorough assessment of the scene to determine the necessary tools and techniques required for the situation. We take great care in handling any hazardous materials and biohazards present, adhering to OSHA regulations and guidelines. The safety of our employees and those surrounding the area is of the utmost importance to us.
We use state-of-the-art equipment and cleaning agents to effectively remove any remaining traces of the incident. Our team diligently sanitizes and disinfects the affected area, eliminating possible health risks associated with blood and bodily fluids. This attention to detail allows us to restore the space to its previous condition, providing peace of mind to all involved.
In addition to our technical expertise, we also acknowledge the emotional impact and trauma that a homicide, suicide, or unattended death can have on families, friends, and community members. Our compassionate and understanding approach allows us to offer support during this difficult time, ensuring that the needs of our clients are met with the utmost care and consideration.
To further assist those affected by a tragic event, we offer a variety of services, including:
Crime scene cleanup: Addressing the aftermath of violent crimes, accidents, and other incidents. Although we do not have a lot of homicides in Appleton, when they happen the amount of cleaning needed can be extreme. We are confident our biohazard cleaning solutions can help in these cases.
Death cleanup: Specializing in unattended death, suicide, and homicide scenes. An unattended death cleanup in Appleton Wisconsin will involve a lot of decomposed human tissue and blood that will need removed and surfaces cleaned.
Blood and bodily fluid cleanup: Removing biohazards such as blood, feces, and other bodily fluids.
Hoarder and clutter cleanup: Assisting in the removal and organization of accumulated belongings. Underneath the clutter is often additional biohazards such as human fluids, syringes, and bugs. Do not hesitate to call us to find out how we can help you.
By offering comprehensive and efficient trauma cleanup services in Appleton, Wisconsin Cleanit is committed to supporting our community and providing a sense of relief during challenging times. Our proven expertise and dedication to customer satisfaction set us apart, making us a trusted choice in crime scene and death cleanup.
Our Biohazard Cleanup Services
At WisconsinCleanit, we offer a range of biohazard cleanup services to help families and businesses in Appleton WI, restore their spaces to a safe condition. Our team of professionals is trained and certified to handle all types of cleanup scenarios with skill and compassion.
Crime Scene Cleanup
We understand that crime scenes can be traumatic for everyone involved. Our crime scene cleanup services are executed in a discreet and professional manner, allowing families and property owners to minimize stress and begin the healing process. Our team is experienced in cleaning and sanitizing areas affected by blood, bodily fluids, and other biohazardous materials. We adhere to strict industry standards to ensure that the affected area is returned to a safe and clean condition. We have extensive experience helping clean homes after a homicide and can coordinate any crime scene to be cleaned with the investigators involved at the Appleton Police Department.
Unattended Death Cleanup
Handling an unattended death cleanup can be a challenging and emotional task. Our employees are dedicated to providing the utmost care and respect to the deceased while thoroughly cleaning and sanitizing the area affected by decomposition. We follow strict protocols to ensure the safety of our clients and technicians and take pride in restoring the affected area back to its original state. We remove any of the decomposed human debris, blood, and other hazards commonly found at an unattended death scene where a corpse has decomposed. Our services and expertise go beyond just removing the biohazards as we also have the equipment and experience to remove the odors often overwhelming a home that has had a decomposed death happen at it.
Suicide and Accident Cleanup
Suicides and accidents can leave behind a significant amount of hazardous materials, such as blood and bodily fluids. Our team is trained to handle these situations with the utmost professionalism and compassion. We use state-of-the-art equipment and techniques to thoroughly clean and disinfect affected areas, mitigating any potential health risks. Our goal is to restore a sense of normalcy for our clients while ensuring their safety and well-being. Suicides have been increasing in Appleton and has become a more common thing we are called in to assist with. You can rest assured that we will try to arrive at the property promptly to get the rest of the family back in their home. If you have a suicide cleanup need please call our customer care number at any time, the sooner we can respond the faster we can eliminate further damage caused by the blood and human fluids.
How Wisconsin Cleanit Differentiates from Other Companies
At Wisconsin Cleanit, we pride ourselves on our ability to stand out from other crime scene companies. Our focus on professionalism and compassion is what sets us apart in the industry. We are also a local option which allows us to be able to schedule our trauma cleanup technicians to go to your property the same day you contact our office.
We understand that dealing with a traumatic event is a difficult experience, which is why our team of certified technicians is dedicated to providing support and guidance throughout the biohazard cleaning process. Our employees are trained in the latest cleaning and decontamination techniques, ensuring that all affected areas are thoroughly cleaned and restored in accordance with industry standards.
Another key aspect that differentiates us from other biohazard cleanup companies is our commitment to maintaining the privacy and dignity of our clients. Our team operates discretely and with sensitivity, taking the time to answer any questions and address concerns that our clients may have.
Alongside providing top-notch services, we also concentrate on staying updated with the latest technologies and using the most advanced equipment available in the field. Our investment in state-of-the-art air scrubbers, steam cleaners, and UV equipment, for instance, allows us to efficiently remove contaminants and prevent the spread of infection or disease. This equipment also comes in handy to allow us to verify that the room is fully decontaminated.
Lastly, our competitive and fair pricing makes our services accessible to a wide range of clientele. We understand that affordability is important, and we strive to offer the best possible value while maintaining an uncompromising level of quality in our work. We also work with leading insurance companies and have employees on staff who can assist our customers in filing any insurance claims and provide the insurance company with any documentation they may need to process the claim quickly.
Insurance and Payments
At Wisconsin Cleanit, we understand that dealing with a crime scene or death cleanup can be a difficult and stressful situation. We strive to alleviate some of that stress by working directly with your insurance company to handle billing and payments when possible. Our staff has experience working with a variety of insurance providers, ensuring a smooth process for our clients.
There are several reasons why it's beneficial for our clients to have their insurance involved in the crime scene or death cleanup process:
Financial Assistance: Most homeowner's insurance policies cover the cost of the crime scene and death cleanups, meaning you won't have to bear the financial burden of this essential service.
Efficient Process: We work directly with your insurance company to expedite the claims process, preventing any delays in getting your property cleaned and sanitized.
Thorough Documentation: We are meticulous in documenting the cleanup process, and providing all necessary paperwork to your insurance company. This ensures that nothing is overlooked and that you receive the coverage you are entitled to.
If insurance does not provide coverage, we may offer flexible payment options for our clients who may not have insurance coverage or find themselves in situations where insurance does not cover the entire cost. Our goal is to make the process as simple and stress-free as possible for you, so you can focus on healing and moving forward.
Customers can expect our expertise and commitment to high-quality service at Wisconsin Cleanit extends beyond just cleaning and sanitizing your property. We aim to make the entire process as smooth as possible for our clients, ensuring their financial burden is minimized and their peace of mind is restored.
Why We Chose Appleton Wisconsin
We selected Appleton, Wisconsin, as the location for our Wisconsin Cleanit crime scene cleanup company for a few reasons. First and foremost, Appleton offers an ideal blend of a supportive community with an array of resources that can efficiently sustain our growing needs.
Appleton is strategically located in the heart of the Fox Cities area, which allows us to serve a large population within a short distance. This accessibility enables us to respond quickly to urgent cleanup needs throughout the region. We provide services beyond the local area to Mnasha, Neenah, Fox Crossing, Little Chute, Kimberly, Kaukana, and Greenville. Also, we selected Appleton Wisconsin, as the base of our operations as its central location in the state gives us the ability to easily serve adjacent counties.
Another important aspect of Appleton is its educated and skilled workforce. In addition to providing high-quality services, we value continuous learning and development, and we have found such capabilities in the local residents. Partnering with local educational institutions and organizations allows us to recruit and train the most efficient and experienced team in crime scene and death cleanup field.
Furthermore, Appleton is committed to fostering an environment that supports businesses, innovation, and growth. The city offers various resources that help us deliver an impeccable and unparalleled level of service to our clients. We can collaborate with local law enforcement, hospitals, and other vital services to ensure a comprehensive approach to crime scene and death cleanup that exceeds the expectations of our customers.
Contact Us and Customer Service
At Wisconsin Cleanit, we pride ourselves on our exceptional customer service and support. If you have any questions or need assistance with a crime scene or trauma cleanup, do not hesitate to reach out to us. Our team is available 24/7 to help with any issues or concerns you may have.
To make the process as seamless as possible for our clients, we offer multiple methods of communication:
Phone: Call our toll-free number at 1-888-629-1222. Our knowledgeable representatives are ready to assist you
Email: Send us an email at

[email protected]

, and our team will get back to you as soon as possible
Online Form: Fill out the contact form on our website, and we will be in touch with you shortly
We understand that dealing with the aftermath of a crime scene or tragedy can be overwhelming. That's why our team works diligently to ensure a smooth and stress-free cleanup process. Our top priority is to provide you with a compassionate, efficient trauma clean-up service during this difficult time.
With our outstanding customer service, we are committed to maintaining a transparent pricing structure. Before initiating any work, we provide a detailed, itemized quote so you know exactly what to expect. There are no hidden fees, and we accept various forms of payment, including insurance.
When you choose Wisconsin Cleanit for your crime scene or death cleanup needs, you can expect:
Expert trauma cleanup technicians and crime scene cleaners who are experienced, certified, and adhere to industry standards
A quick response, with teams usually arriving on-site within a few hours, typically under 1 hour.
State-of-the-art equipment and techniques to ensure a thorough cleaning
Strict adherence to safety protocols to minimize any risks during the cleaning process
Trust Wisconsin Cleanit for an exemplary crime scene and biohazard cleanup service in Appleton and our adjacent communities.
Frequently Asked Questions
What are the main services offered by crime scene cleanup companies in Appleton?
We offer a wide range of services to address various situations that may occur at a crime or death scene. These services include crime scene cleanup, unattended death cleanup, suicide cleanup, blood and bodily fluid removal, odor removal, and biohazard decontamination. We also provide hoarding cleanup, accident remediation, and pathogen sanitization as needed. Our priority is restoring the affected area to a safe and clean state for all involved.
How do death cleanup companies in Appleton ensure safety during the cleaning process?
Safety is our foremost concern while tackling any death or crime scene cleanup. We follow strict safety protocols, including wearing personal protective equipment (PPE) like gloves, masks, and protective suits. Our biohazard cleaning procedures are in accordance with the standards established by OSHA. We use professional-grade cleaning agents to eliminate hazardous elements, ensuring the area is completely sanitized. Moreover, we ensure that our employees receive regular training on safety measures and updated guidelines.
What certifications are required for a trusted biohazard cleanup company in Appleton?
As a reputable biohazard cleanup company, we maintain various certifications to ensure the highest level of service.
How is biohazard waste properly disposed of after a crime scene cleanup?
Biohazard waste must be disposed of in a controlled and safe manner to prevent any risk to public health. We carefully collect and transport the waste in specially marked, leak-proof containers following regulated guidelines. Afterward, the waste is transported to a licensed biohazard waste disposal facility for appropriate treatment, including autoclaving, incineration, or chemical disinfection. This ensures proper disposal of biohazardous waste, minimizing any potential harm to the environment or public. Biohazard waste is never disposed of in public landfills and we work to make sure our teams are using only registered facilities.
Are there specific regulations for crime scene and death cleanup in Appleton?
Yes, several federal and state regulations govern crime scene and death cleanup in Appleton. These regulations include guidelines from OSHA, the Environmental Protection Agency (EPA), and the Department of Transportation (DOT). We strictly abide by these regulations to ensure the safety of not only our team and clients but also the community at large.
How long does it usually take for a cleanup crew to complete their work in Appleton?
The time required to complete an accident or death cleanup job depends on the extent of the contamination and the area size. Smaller scenes, like small blood spills, could be completed within a few hours, while larger, more complex scenes may take one or more days. We strive to deliver prompt and efficient service while ensuring the affected area is thoroughly cleaned and disinfected, restoring it to a safe environment.
Appleton Wisconsin Crime Scene & Trauma Cleanup Services Are Essential
Appleton is a city located in Outagamie County, Wisconsin, with a population of approximately 75,000 people as of 2020. The city is part of the Fox Cities region in northeastern Wisconsin, which has a total population of around 250,000 people. In terms of crime statistics, Appleton is generally considered a safe city. According to the Appleton Police Department's 2020 Annual Report, there were 40 incidents of violent crime reported in the city in 2020, which included aggravated assaults, robberies, and sexual assaults. Additionally, there were 766 incidents of property crime reported, including burglaries, thefts, and motor vehicle thefts.
Suicide rates in Appleton, Wisconsin, and the surrounding Fox Cities region have been a growing concern in recent years. In 2019, Outagamie County had a suicide rate of 15.8 per 100,000 people, which was higher than the state average of 14.6 per 100,000 people. Trauma scene or crime scene cleanup services are important in Appleton and other cities because they help to ensure public health and safety in the aftermath of traumatic events. Trauma scene cleanup involves the removal and disposal of biohazardous materials, such as blood and bodily fluids, from the scene of an incident.
In addition to providing a sanitary environment our trauma scene cleanup services in Wisconsin can also help to ease the emotional impact of traumatic events on family members and other individuals affected by the incident. Crime scene cleanup professionals are trained to handle these situations with sensitivity and compassion, providing support and guidance to those who need it.
Safety Policy & Licensing Information
WisconsinCleanIT has met or exceeded the safety and health guidelines set forth by the CDC, Outagamie County Health Department, and the Wisconsin Health Department. Safety and the safety of our employees is our top priority. Please let our supervisors know if you have any special requirements when meeting with our staff on your property in Appleton, Wisconsin.
Appleton Wisconsin Emergency Resources
Chamber of Appleton City
125 North Superior St Appleton, WI 54911-4728
https://www.foxcitieschamber.com
Appleton Police Department
222 S Walnut St, Appleton, WI 54911
http://www.appleton.org/residents/police
GJB Health Services
711 N Lynndale Dr Ste 1-A Appleton, WI 54914
http://gjbhealthservices.com
Wichmann Funeral Homes & Crematory
537 N Superior St Appleton, WI 54911
http://www.wichmannfuneralhomes.com
Social Media
Nearby Zipcodes from Appleton we serve
54136 54915, 54140 54130 54913 54911, 54113, 54952, 54952 54956, 54130, 54952 54169 54130 54915 54129, 54956 54957, 54952 54169, 54180, 54110 54123 54129, 54944, 54106, 54944 54931, 54947
Contact
WisconsinCleanIT
115 W Northland Ave Appleton Wisconsin 54919
+1-888-629-1222
[email protected]
EXPLORE OUR LATEST POSTS
Blogs
Our expert crime scene cleaners are perfectly trained & certified to cleanup any kind of traumatic scene.
Looking for Crime Scene Cleanup Service in Appleton Wisconsin?
Hazmat cleaners specialized and trained to clean blood up after crime scenes, suicide, and unattended death scenes
WHAT OUR CLIENTS SAY
Testimonials
We are active 24/7 to help people in Appleton WI to provide the most reliable biohazard cleanup services
"We got help understanding the crime scene cleanup costs for my dad's condo in Chicago that had a suicide murder"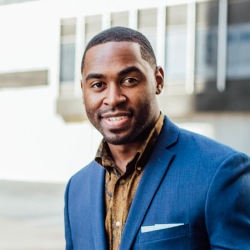 Martin Wheeler
Wisconsin
"They really go above and beyond, we had a suicide and needed a lot of blood cleaned up from the apartment in Chicago. This was the only biohazard cleaners that took time to speak with us"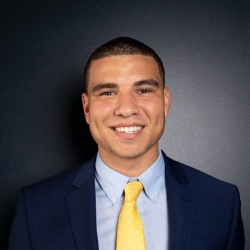 Mark Hudson
Wisconsin