WISCONSINCLEANIT CLEANUP COMPANY
Eau Claire, WI Crime Scene Cleanup & Death Cleanup
#1 Best Crime Scene Cleaners in Eau Claire WI for any cleaning need at homes. If you are in need of Eau Claire Crime scene cleanup services, contact our hotline at 1-888-629-1222 for 24/7 quick assistance.
Our Crime Scene and Biohazard Cleanup Company in Eau Claire Wisconsin: Industry Experts You Can Trust
Eau Claire, Wisconsin is no stranger to the challenges presented by crime scenes, accidents, and other biohazard situations. In these difficult moments, our professional and compassionate support is critical. Our crime scene and biohazard cleanup company is proud to offer our services to the residents and businesses in the Eau Claire area. With our team of trained and experienced professionals, we are able to effectively remediate and restore environments to their safe and sanitary condition, ensuring the safety and well-being of our clients. Allowing you to return to your home knowing it has been professionally cleaned and decontaminated.
We understand the importance of handling these situations with the utmost care, respect, and discretion. With our comprehensive approach to crime scene and death cleanup, we combine the latest in industry-leading technology with our extensive knowledge to provide a thorough, efficient, and high-quality service. This allows us to properly address a wide range of situations, from homicide and suicide scenes to unattended death and property contamination events.
While we hope that you never find yourself in need of our services, it's comforting to know that there is a local and reliable solution in Eau Claire. Our commitment to the community we serve is reflected in the quality of our work and the level of our professionalism. No matter the circumstance, you can trust that our team will always be there to support you and provide the expert care that these difficult situations require. Wisconsin Cleanit has a fast response time to assist our customers in Eau Claire and we have helped hundreds of satisfied past clients.
Why Our Company
Experience and Expertise
At our crime scene cleanup company in Eau Claire Wisconsin, we take pride in our extensive experience and industry expertise. Our team of highly trained and certified trauma cleanup technicians are well-versed in handling all types of crime scenes and biohazard situations. We have successfully served the Eau Claire community for over 15 years, being able to adapt and apply the latest technologies and best practices in our field making us one of the top choices for biohazard cleaning and restoration.
We understand that each situation presents unique challenges, and our team is prepared to:
Handle various types of biohazardous materials
Perform deep cleaning and disinfection
Deodorize and restore areas affected by crime scenes
Ensure compliance with all local, state, and federal regulations
Quality of Service
Our commitment to providing exceptional quality in our services is unwavering. Wisconsin Cleanit and our staff understand the sensitivity and emotional impact that crime scenes and biohazardous events have on our clients. We approach each case with professionalism, empathy, and discretion, ensuring minimal disruption to your daily life.
Our quality of service includes:
Rapid response time: We are available 24/7 to address your needs as quickly as possible.
Thorough process: We follow stringent protocols to guarantee the safety and cleanliness of the affected areas.
Discretion and confidentiality: Our team conducts our cleanup services discreetly and upholds the utmost respect for your privacy.
Clear communication: We maintain open and transparent communication throughout the cleanup process, ensuring your peace of mind.
Trust in our team at Wisconsin Cleanit to handle your crime scene and biohazard cleanup needs in Eau Claire. You can count on us for quality services delivered with the utmost professionalism.
Service Overview
At our biohazard cleanup company in Eau Claire WI, we are dedicated to providing top-notch, efficient, and discrete services to those in need. Our highly trained team of professionals is skilled in handling various types of cleanup scenarios. We offer three main services which include:
Crime Scene Cleanup
Our crime scene cleanup services are designed to meticulously clean and restore areas impacted by traumatic events or accidents. No matter how gruesome or tragic the situation may be, our compassionate team is here to help. We take care of everything from blood and bodily fluid removal to decontamination and odor elimination. With state-of-the-art equipment and rigorous cleaning procedures, we ensure a safe and sanitary environment after our work is done.
Biohazard Cleanup
In addition to crime scene cleanup, we are proficient in biohazard cleanup, which involves the safe handling and disposal of hazardous materials. Examples of biohazards include sewage backups, medical accidents, and virus-contaminated sites. Our skilled technicians are trained to comply with strict safety regulations and adhere to the highest quality standards in the industry. Utilizing specialized equipment and industry-approved protocols, we cleanse and sanitize affected areas thoroughly.
Suicide Cleanup
When a suicide happens in a family there is tremendous emotional and biohazard damage. Although our help is needed with the biohazard cleaning involved due to suicide, we also feel our cleaning services help support our customer's emotional well-being. By us quickly arriving at your home in Eau Claire we can get the home cleaned and decontaminated from unsightly debris to help the family begin the healing from their family's loss.
Unattended Death Cleanup
Concerning an unattended death, there's typically a substantial biohazard reduction due to the deceased person's decomposition. The fluids, as well as other dangers, require the expertise of professionals who know how to work with biohazards such as the ones we use in our crime scene cleaners. WisconsinCleanIT is able to provide unattended death cleanup in Eau Claire Wisconsin and for any other community that is within 80 miles. For more information on deceased body decomposition cleaning and what we are able to do to help you, please call us. Our personnel is certified to go over any questions pertaining to the costs of crime scene cleanup, trauma cleaning, and unattended funeral cleanup. We can assist you with any inquiries regarding whether your insurance will be accepted and what to do for filing an insurance claim.
Insurance and Costs
We understand that the situations requiring our services are often overwhelming and costly. To alleviate this burden, we work closely with insurance companies and are well-versed in the claims process. Our goal is to provide the most cost-effective solutions for our clients without compromising on the quality of our work. Throughout the entire process, we maintain transparency with cost estimates, updates, and any relevant documentation required by insurance providers.
Our office in Eau Claire prides itself on delivering reliable, professional, and compassionate services. We devote ourselves to restoring a sense of safety and normalcy to our clients during their most challenging times.
Location and Service Areas
We are conveniently located in Eau Claire, Wisconsin, allowing us to easily serve a wide range of surrounding communities. Our primary service areas include not only Eau Claire but also nearby towns and cities such as Chippewa Falls, Altoona, and Menomonie.
Our team of crime scene cleaners and trauma cleanup technicians are ready to travel to our client's locations to provide efficient and high-quality crime scene and biohazard cleanup services. We strive to offer prompt assistance in critical situations, understanding that time is of the essence when dealing with crime scenes and biohazard incidents.
We continually work to expand our service area in order to better serve the people of Wisconsin. Please do not hesitate to reach out to us if you require our services in a location beyond the ones mentioned here. Our goal is to accommodate the needs of our clients no matter where they are situated within the state.
Remember, when in need of crime scene and death cleanup services in Eau Claire and the surrounding areas, you can rely on our experienced and dedicated staff.
Privacy and Discreet Service
At our crime scene company in Eau Claire, Wisconsin, we understand the importance of privacy and discretion for our clients. We are committed to providing the highest level of confidentiality and respect during the entire process.
We take several measures to ensure the confidentiality of our services:
Unmarked vehicles: Our team arrives at the scene in unmarked vehicles when a customer requests, to avoid drawing unnecessary attention.
Uniformed professionals: Our technicians are dressed in professional uniforms without any company logos, so their presence appears like any other service professional.
Minimal disturbance: We work quickly and quietly to minimize any disruption to the surrounding environment and reduce the risk of any unwanted attention.
Our company also maintains strict communication protocols to ensure your privacy. Any information shared with us is handled in the strictest confidence, and we never disclose details of our clients or their situations without proper authorization.
By working with us, you can trust that your privacy and discretion will be protected throughout the entire cleanup process.
About Eau Claire Wisconsin
Eau Claire, Wisconsin is a beautiful city in the northwest part of the state. It's situated at the juncture of the Chippewa and Eau Claire rivers, which provide a picturesque backdrop for the city. With a population of around 68,000 residents, Eau Claire is a vibrant, growing community that offers a friendly atmosphere and a variety of attractions. This growing part of Wisconsin became a focus of our company's expansion plans due to the number of customers who would call our other offices, we determined we needed to locate to Eau Claire to provide more efficient service to this area.
The city is also known for its strong education system, with the University of Wisconsin-Eau Claire being a prominent institution in the area. The University fosters a culture of research, innovation, and collaboration. This academic atmosphere benefits our community and keeps us at the cutting edge for recruiting new employees and technicians.
We are proud to serve the residents and businesses of Eau Claire, Wisconsin, and we're committed to providing the highest quality crime scene and biohazard cleanup services in the area. Our knowledge and expertise ensure that we'll handle any situation with professionalism and care.
Frequently Asked Questions
What is the typical cost of crime scene cleanup services?
Crime scene cleanup costs can vary depending on the extent of contamination and the time required for the cleanup process. Generally, we charge between $1000 – to several thousand dollars for our services. Many times the cost can be mitigated with your insurance coverage. However, the total cost can only be determined after an assessment of the situation. Contact us for a free quote based on your specific needs.
Is crime scene cleanup covered by insurance?
In many cases, crime scene cleanup may be covered by homeowners' or business insurance policies. We recommend checking with your insurance provider to determine the extent of your coverage. Our team can also work with your insurance company to assist in the claim process. Wisconsin Cleanit has staff that are specifically trained to help customers file insurance claims and review their insurance policy for biohazard cleanup coverage.
Who is responsible for payment in crime scene cleanup?
The property owner is typically responsible for the payment of crime scene cleanup services. If insurance covers the cleanup, the insurance company will reimburse the property owner after the services have been rendered or we can bill the insurance company directly in some cases. Also in extreme cases, financial assistance or payment plans may be available to ease the financial burden on the property owner.
What is the process for biohazard cleanup?
Biohazard cleanup involves several specialized steps to ensure the safety of all parties involved and prevent the spread of any harmful substances or diseases. First, our technicians assess the scene and create a plan for the cleanup process. They then wear appropriate personal protective equipment and securely contain and remove hazardous materials. The area is thoroughly cleaned, sanitized, and deodorized. Afterward, we properly dispose of all biohazardous waste at a licensed facility near Eau Claire WI.
Which certifications are required for a cleanup company?
A reputable crime scene and biohazard cleanup company should have multiple certifications, including OSHA (Occupational Safety and Health Administration) and IICRC (Institute of Inspection, Cleaning, and Restoration Certification). Our team is fully certified and follows strict guidelines to ensure the highest quality service for our clients.
How long does it take to clean a crime scene?
The time required to clean a crime scene can vary based on the size of the area, the type of biohazards involved, and the level of contamination. Some minor cleanups may take only a few hours, while more extensive scenes may require several days for proper decontamination and restoration. We strive to complete each project as quickly as possible, without compromising safety or quality.
Experts Licensed Crime Scene Cleanup Eau Claire Wisconsin
The creators of WisconsinCleanIT wanted to create an online platform that allows consumers to access biohazard, trauma scene, and crime scene cleanup in Eau Claire Wisconsin. Crime scene situations that consumers and victims deal confront present a wide range of problems that we have solutions for, but the primary issue is staining of blood or other biohazards at the scene of a crime within Eau Claire Wisconsin. In addition, blood is a danger to the residents of the home, which makes it a further reason crime scene cleaners or biohazard cleaning are crucial. WisconsinCleanIT is more than what conventional cleaning firms or carpet cleaners in Eau Claire Wisconsin are able to achieve. Our training for our hazmat specialists allows the use of procedures and tools that are designed to cleanse a house of any biohazards. After the Eau Claire police have completed their investigations at the property and we are able to begin the process of removing the hazards listed above. You will only speak with licensed trauma cleanup technicians at our office in Eau Claire, call us today and let us see how we can help you.
Eau Claire Crime Statistics
As for the population and crime rates of Eau Claire, according to the United States Census Bureau, as of 2020, the population of Eau Claire was estimated to be approximately 68,600. In terms of crime rates, the Eau Claire Police Department reports that overall crime rates in the city have been declining in recent years. In 2020, there were a total of 2,778 reported crimes in Eau Claire, including 198 violent crimes (which includes homicides, rapes, robberies, and aggravated assaults) and 2,580 property crimes (which includes burglary, theft, and motor vehicle theft). Which is just some of the reasons people contact us for crime scene cleanup in Wisconsin and we welcome your calls and questions.
After Death unattended death cleaning in Eau Claire
Eau Claire Claire Licensing Information
WisconsinCleanIT has met or exceeded the safety and health guidelines set forth by the CDC, Eau Claire County Health Department, and the Wisconsin Health Department. Safety and the safety of our employees are our top priorities. If you have any special requests when meeting our staff at your property in Eau Claire Wisconsin please let one of our supervisors know.
Follow us on our Official Socials
Nearby Zipcodes from Eau Claire we serve
54720, 54729 54703, 54729 54774, 54739, 54742, 54729, 54730, 54738, 54727, 54755, 54748, 54770, 54724, 54751 54730, 54751
Contact
WisconsinCleanIT
2119 Highland Avenue Eau Claire Wisconsin 54703
+1-888-629-1222
[email protected]
EXPLORE OUR LATEST POSTS
Blogs
Our expert crime scene cleaners are perfectly trained & certified to clean up any kind of traumatic scene.
Looking for Crime Scene or Death Cleanup in Eau Claire WI?
Hazmat cleaners specialized and trained to clean blood up after crime scenes, suicide, and unattended death scenes
WHAT OUR CLIENTS SAY
Testimonials
We are active 24/7 to help people in Eau Claire to provide the most reliable cleanup services
"We got help understanding the crime scene cleanup costs for my dad's condo in Chicago that had a suicide murder"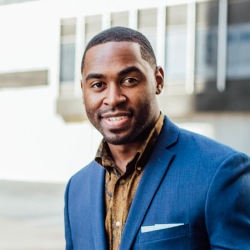 Martin Wheeler
Wisconsin
"They really go above and beyond, we had a suicide and needed a lot of blood cleaned up from the apartment in Chicago. This was the only biohazard cleaners that took time to speak with us"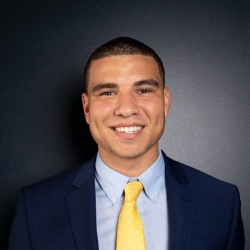 Mark Hudson
Wisconsin