WISCONSINCLEANIT CLEANUP COMPANY
Green Bay, WI Crime Scene Cleanup & Death Cleanup
#1 Best Crime Scene Cleaners in Green Bay WI for any cleaning need at homes. If you are in need of Green Bay Crime scene cleanup services, contact our hotline at 1-888-629-1222 for 24/7 quick assistance.
Our Crime Scene Cleanup Company in Green Bay Wisconsin: Efficient, Reliable, and Professional
When dealing with the aftermath of a traumatic event or crime scene, it is crucial to have a professional and experienced team handle the cleanup process. In Green Bay, Wisconsin, our crime scene cleanup company is well-equipped to handle a wide range of situations, from forensic biohazard cleaning to blood cleanup. We work closely with families and law enforcement agencies in Green Bay, ensuring that any contaminated areas are thoroughly cleaned, sanitized, and restored.
Our team at Crime Scene & Biohazard Death Cleanup in Wisconsin is highly trained and specialized in dealing with various types of crime scenes, such as homicides, suicides, accidental deaths, and unattended deaths. With our strong emphasis on safety and following strict protocols, we ensure the wellbeing of both our staff and clients, as well as protecting the wider community from potential health hazards.
In addition to handling crime scenes, our services extend to other forms of biohazard cleaning, including medical accident decontamination, tear gas remediation, and hoarding cleanup. No matter the scope or complexity of the job, our trauma cleanup technicians are dedicated to providing the utmost care and discretion to restore peace of mind for those affected by these distressing situations.
Our History and Reputation
Wisconsin Cleanit of Green Bay, located in Green Bay, Wisconsin, has a long-standing history in the industry. In our 15-plus years of operation, we've always adhered to our core values of integrity, professionalism, and compassion. This approach has allowed us to establish a solid reputation in the community and among our customers.
Our team comprises highly trained and experienced individuals, each dedicated to providing quality service. We are proud to play a crucial role in helping families and businesses recover from the effects of trauma and crime by efficiently and discretely cleaning and restoring affected areas. In our pursuit of excellence, we continuously invest in the latest technology, equipment, and training programs. This ensures our technicians possess the necessary skills to tackle even the most challenging of situations while adhering to safety measures and regulatory requirements.
With an extensive list of satisfied clients, it is a testament to our commitment to delivering services promptly and effectively. We take pride in the many word-of-mouth referrals and recommendations that have allowed our business to grow significantly. Please take a moment to read some of our customer testimonials or contact us at any time with questions or to schedule our services.
Services We Offer
On-site Investigation and Cleanup
Our team of professionals is proficient in providing on-site investigation and cleanup services. We conduct a thorough assessment of the crime scene or trauma scene situation, determining the extent of the cleanup required. Once the analysis is completed, we begin our meticulous cleaning process, ensuring any contaminated areas are thoroughly disinfected and cleaned. Safety is our top priority, and we follow all local and federal guidelines and safety protocols during our work.
Biohazard and Trauma Cleanup
Our expertise extends to biohazard and trauma cleanup, which includes handling various types of hazardous materials such as blood, bodily fluids, human tissue, and other potentially infectious materials. We are trained in the proper disposal of these biohazard materials and take extra precautions to prevent any spread of diseases or infections. In cases involving trauma cleanup, we understand the emotional difficulties faced by the affected parties and proceed with the utmost sensitivity. You can always expect safety and compassion to be our top priorities when hiring us.
Odor Removal and Sanitization
Lastly, our comprehensive services also include odor removal and sanitization. After any death scene cleanup, we realize that lingering odors can be distressing for customers. The Wisconsin Cleanit trauma cleanup technicians use specialized equipment and effective deodorizing agents to eliminate these persistent odors. We will also conduct complete sanitization to ensure the area is free of any pathogens and potential health hazards, helping our clients return to a safe and clean environment.
Our Procedure from Scene to Safety
At our crime scene cleanup company in Green Bay Wisconsin, we have a well-defined procedure that we adhere to strictly. Our biohazard cleanup process consists of three main steps: Initial Assessment, Cleanup Implementation, and Validation and Clearance.
Initial Assessment
Our team starts with an initial assessment of the crime scene. We document the area and identify any potential hazards, such as biohazards or chemicals, to determine the required safety measures. We also assess the extent of the cleanup which helps us to develop a comprehensive plan to restore the scene to its safe state.
Cleanup Implementation
Once we finalize the plan, our professional technicians begin implementing the cleanup. We use industry-approved cleaning agents, advanced equipment, and well-practiced techniques to ensure the thorough and safe removal of all contaminants. During this phase, we:
Remove any biohazard materials and dispose of them according to proper regulations.
Clean surfaces affected by the crime scene, such as floors, walls, and furniture.
Decontaminate any affected items to remove all traces of contaminants, possibly removing items such as flooring, furniture, and bedding.
Sanitize and deodorize the entire area to eliminate any lingering odors.
Validation and Clearance
After the trauma cleanup, we conduct a thorough inspection to validate the effectiveness of our work. This includes visual inspections and, when necessary, lab testing to confirm the complete removal of all biohazards and contaminants. Once we achieve satisfactory results, we provide clearance documentation stating that the area is now safe and clean.
Throughout our process, we ensure confidentiality, sensitivity, and professionalism in every aspect of our work. When you work with Wisconsin Cleanit you are working with industry veterans who do not compromise our quality work.
Why Choose Us
Expertise and Specialization
Our crime scene cleanup company in Green Bay, Wisconsin, has a team of experts with years of experience in the field. We specialize in cleaning up a variety of crime scenes and death scenes, such as homicides, suicides, and unattended deaths. Our team is trained to handle all types of biohazard materials and carefully remove all traces of blood, bodily fluids, and other contaminants. We utilize the highest quality equipment and techniques to ensure the best possible results.
Additionally, our services extend beyond death cleanup in Green Bay. We also provide assistance in situations involving:
Trauma and accident cleanup
Hoarding and clutter removal
Biohazard waste disposal
Compliance with Regulations
We understand the importance of following strict guidelines and regulations when it comes to crime scene cleanup. That's why we adhere to all federal, state, and local requirements, ensuring our work is performed with the highest level of compliance. Our team is well-versed in OSHA, EPA, and other relevant regulations. By choosing our services, you can be confident that your property is in safe and knowledgeable hands and all laws are being followed.
Your Privacy
At Wisconsin Cleanit, we respect your privacy and understand the sensitive nature of the situations we are called to handle. Our team operates discreetly and maintains confidentiality throughout the entire biohazard cleanup process. We take all necessary precautions to protect your personal information and ensure no unauthorized individuals are granted access to the scene. By choosing us, you can trust that your privacy is a top priority.
Insurance and Costs
At our crime scene cleanup company in Green Bay, Wisconsin, we understand the emotional and financial burden that a crime or accident can have on a family or property owner. That's why we strive to provide affordable and accessible services for our clients. We work closely with insurance companies to ensure our clients can utilize their insurance policies to cover the costs of our services. In many cases, homeowners' and property insurance policies include coverage for crime scene cleanup, biohazard remediation, and other related services. Insurance does not always cover costs and to help our customers we work with you to file claims and review insurance policies to determine coverage when requested.
To make our services more affordable, we offer transparent and competitive pricing. Our team provides free assessments and detailed quotes, so our clients know what to expect in terms of cost. This transparency allows our clients to make informed decisions, without any hidden fees or surprises. We understand that every crime scene or death scene is unique, which is why our pricing is customized based on the specific needs and circumstances of each job. Factors that can influence the cost include the size of the affected area, the type of materials and equipment needed, the extent of the damage, and the amount of time required for cleanup.
In cases where insurance does not cover our services or for those without insurance, we may offer flexible payment plans and options. We believe that everyone should have access to professional crime scene and biohazard cleaning services, regardless of their financial situation. Rest assured, our primary goal is to alleviate the burden that a trauma scene can place on our clients, by providing affordable, high-quality, and compassionate assistance in their time of need.
Frequently Asked Questions
What is the cost of crime scene cleanup services?
The cost of crime scene cleanup services varies depending on the complexity and scope of the job. Factors influencing the cost include the type and amount of hazardous materials involved, the size of the affected area, the amount of time and labor required, and the necessary safety precautions. In general, the cost can range from a few hundred to several thousand dollars.
Do crime scene cleaners have special certifications?
Yes, crime scene cleaners must obtain special certifications to properly handle hazardous materials, such as bloodborne pathogens and hazardous waste. Our team of professionals is trained and certified to handle biohazard materials and dispose of them in accordance with state and federal regulations, ensuring the safety of our clients and our workers.
Does homeowner's insurance cover crime scene cleanup?
In many cases, homeowner's insurance policies cover the cost of crime scene or trauma cleanup services. However, coverage varies depending on individual policies and circumstances. We recommend contacting your insurance provider to determine the extent of your coverage. Our team can also assist in handling insurance claims to help alleviate some of the stress during this difficult time.
How do I find a reliable crime scene cleanup company in Green Bay?
You found us, Wisconsin Cleanit has a long history of satisfied customers in Green Bay. When looking for a reliable crime scene cleanup company, it is essential to verify that the company is licensed, insured, and certified to handle biohazard materials. Look for companies with a reputation for professionalism, confidentiality, and quality service. Our company has extensive experience in providing crime scene cleanup and death cleanup services in Green Bay and is dedicated to delivering exceptional results.
Are there additional services offered by crime scene cleanup companies?
In addition to crime scene cleanup, our company offers a variety of related services, including unattended death cleanup, hoarding cleanup, suicide cleanup and biohazard remediation. These services require specialized skills, equipment, and knowledge to safely decontaminate affected areas and restore them to their original condition. With our Green Bay office open 24-hours a day we encourage customers with questions to call any time.
What safety precautions are taken during the cleaning process?
Safety is our top priority during the after death cleanup process. Our trauma cleaners adhere to strict safety protocols, including wearing personal protective equipment (PPE), using specialized cleaning agents and equipment, and following proper biohazard disposal procedures. These precautions protect our workers, clients, and the environment from potential health risks and ensure that the cleanup process is performed safely and effectively.
From Our Founders
The founders of Wisconsin CleanIT wanted to create an easy place for consumers to access biohazard, trauma scene, and crime scene cleanup within Green Bay Wisconsin. The after-crime scene situations that consumers and victims face present a variety of problems that we have solutions for. However, most important are biohazards and bloodstains left at the scene of the crime in Green Bay Wisconsin. Additionally, the blood can pose a threat to current or future habitants of the home, which makes it a further reason crime scene cleaners and biohazard cleaning are crucial. Wisconsin CleanIT goes above and beyond what traditional cleaning companies or carpet cleaners that are located in Green Bay Wisconsin can achieve. The education of our hazmat professionals enables them to utilize techniques and equipment that are designed to decontaminate a home of any biohazards. When the Green Bay Police have concluded their investigation at the property, we can begin removing any hazards mentioned earlier. Call our Green Bay office today to set up a free estimate.
How Does A Crime Scene Cleanup Company Help Green Bay WI
Our licensed crime scene cleanup company in Green Bay helps the community in several ways:
Public Health and Safety: Crime scene cleanup companies help to ensure public health and safety by removing biohazardous materials from crime scenes. By doing so, they prevent the spread of infectious diseases and bloodborne pathogens that could pose a serious threat to the health of the public.
Restoration of the Scene: Crime scene cleanup companies also restore the scene to its pre-incident state. This includes removing any biohazardous materials, decontaminating the area, and repairing or replacing any damaged structures or surfaces. This helps to minimize the emotional impact of the incident on family members and loved ones, as well as the community as a whole.
Compassionate Service: Crime scene cleanup companies provide compassionate service to those affected by the incident. They understand that these situations can be traumatic and emotional, and they work with sensitivity and professionalism to ensure that the affected parties are treated with the utmost care and respect.
Supporting Law Enforcement: Crime scene cleanup companies also provide support to law enforcement agencies by ensuring that evidence is not compromised during the cleanup process. This helps to ensure that the investigation can proceed smoothly and that justice can be served.
Call us at our Green Bay office for any traumatic incident, needing trauma scene cleanup while also ensuring public health and safety.
Top suicide cleaning in Green Bay
Biohazard Clean-up Crew Brown County & Green Bay Wisconsin
For biohazard cleanup, it's important to select companies that are certified. Sometimes, it is referred to as licensed crime scene cleanup for Green Bay Wisconsin It is a way to prove competence and expertise when cleaning an area that has biohazards. While there are plenty of cleaning companies in Green Bay Wisconsin, we are amongst a small few that can provide biohazard cleaning in homes and businesses in the area.
What Are The Trauma Scenes That Need Biohazard Cleaning In Green Bay
Trauma scenes that require biohazard cleanup include any situation where blood, bodily fluids, tissues, or other biohazardous materials are present. This can include:
Homicides and violent crimes
Suicides and attempted suicides
Unattended deaths
Industrial accidents
Medical accidents
Animal biohazard incidents
Trauma cleanup technicians wear personal protective equipment (PPE) to protect themselves from exposure to biohazardous materials. This may include disposable gloves, masks, gowns, and shoe covers. Depending on the severity of the situation, technicians may also wear respirators, face shields, or other specialized PPE.
Professional biohazard cleanup is an essential service in Green Bay, Wisconsin, and nearby cities because it ensures the safe and thorough removal of biohazardous materials from trauma scenes. This helps to prevent the spread of infectious diseases, bloodborne pathogens, and other health hazards, protecting both the public and the environment. In addition, professionals at our crime scene cleanup company in Wisconsin to minimize the emotional impact of traumatic events on family members and loved ones, providing a safe and sanitized environment for the healing process to begin.
Decomposed Unattended Dead Body Cleanup in Green Bay Wisconsin
Concerning the possibility of an unattended death, there's usually considerable biohazard degradation due to the deceased person's decomposition. The fluids, as well as other dangers, must be cleaned by professionals who are experienced in dealing with biohazards such as our crime scene cleaners. WisconsinCleanIT can provide unattended death cleanup within Green Bay Wisconsin as well as to any town within an 80-mile radius. To learn more about deceased body decomposition cleaning and how we can assist you, please call us. Our staff is trained to go over any questions regarding the cost of crime scene cleanup, trauma cleaning, and unattended funeral cleanup. We can assist you with questions about whether the insurance you have purchased is accepted, and how in order to submit an insurance claim.
Green Bay Suicide Scene Clean-up Services
The act of committing suicide may need our suicide cleanup service at your home or could cause trauma for everyone involved but it is also potentially a risk to the environment. The blood can get splattered from the entry and outwound of the dead. Green Bay Police and others may be able to confirm that a suicide scene can have blood hidden in strange spots based on the path of the blood. Such a death is a requirement for our specialized training that allows for complete suicide cleanup within Green Bay Wisconsin. If you or a family member are suffering a death at the residence due to gunshots, we can help with any closure of the damage and decontamination. The process of a death cleanup within Green Bay Wisconsin is basically identical.
Blood Spill Cleanup in Green Bay WI
WisconsinCleanIt is the name of a crime scene cleaning company that specializes in blood cleanup. When blood is found in a house or business within Green Bay Wisconsin and you need help, you just have a few places to call for assistance. The majority of carpet cleaners located in Green Bay are not able to remove blood or provide the necessary training. If the equipment isn't properly cleaned it can create cross-contamination. WisconsinCleanIT performs blood cleanup with specialized tools, protocols, and processes designed to remove and remove blood from surfaces. In some cases, this means removing the material, surfaces, or furniture causing the area's contamination. If you talk or sit with one of our experts they will be able to provide a complete assessment.
Licensing & Safety
WisconsinCleanIT continued to meet or exceed the health and safety guidelines of the CDC and Brown County Health Department as well as the Wisconsin Health Department. Your safety and our employee safety are our #1 priority. Please let our supervisors know if you have any special requirements when meeting with our staff on your property in Green Bay, Wisconsin.
Follow Us On Social Media
Nearby Zipcodes from Green Bay we serve
54307 54301 54324, 54311 54115, 54313 54115 54304, 54313 54303, 54115 54344, 54313 54115 54155, 54173 54313, 54208, 54217, 54217, 54126, 54171 54141, 54180, 54162, 54165
Contact
WisconsinCleanIT
1017 West Mason Street Green Bay Wisconsin 54344
+1-888-629-1222
[email protected]
EXPLORE OUR LATEST POSTS
Blogs
Our expert crime scene cleaners are perfectly trained & certified to cleanup any kind of traumatic scene.
Looking for Crime Scene or Death Cleanup Services in Green Bay WI?
Hazmat cleaners specialized and trained to clean blood up after crime scenes, suicide, and unattended death scenes
WHAT OUR CLIENTS SAY
Testimonials
We are active 24/7 to help people in Green Bay to provide the most reliable trauma cleanup services
"We got help understanding the crime scene cleanup costs for my dad's condo in Chicago that had a suicide murder"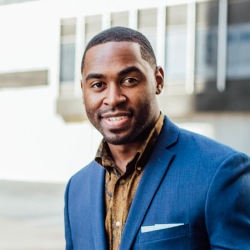 Martin Wheeler
Wisconsin
"They really go above and beyond, we had a suicide and needed a lot of blood cleaned up from the apartment in Chicago. This was the only biohazard cleaners that took time to speak with us"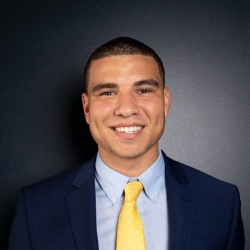 Mark Hudson
Wisconsin