WISCONSINCLEANIT: A Crime Scene & Death CLEANUP COMPANY
Janesville Wisconsin Crime Scene Cleanup & Death Cleanup
We provide you with licensed trauma cleanup technicians, compassionate and caring staff, and assistance with any biohazard cleaning in Janesville Wisconsin. Call us 24 hours a day at our toll-free number or chat with us online. Your privacy and discretion and safety are our utmost concern.
»

»

Janesville, WI Crime Scene
Our Licensed Crime Scene Cleanup Services in Janesville WI: Your Reliable Solution
In the aftermath of a crime or traumatic event, cleaning up the scene can be a crucial part of the healing process. At our licensed crime scene cleanup company in Janesville Wisconsin, we understand that this type of work requires a delicate blend of sensitivity, professionalism, and thoroughness. With over 15 years of experience in the industry, our team is fully equipped to handle the various challenges that arise during crime scene cleanup – from removing biohazardous materials to restoring the affected area to its previous condition.
One of the key aspects of our services is the strict adherence to safety protocols and industry standards. The technicians at Wisconsin Cleanit undergo rigorous training and are equipped with the right tools and personal protective equipment to ensure their safety, as well as the safety of our clients. Moreover, we are well-versed in the proper disposal of biohazardous materials, such as blood, bodily fluids, and dangerous chemicals, ensuring the cleanup is completed in a manner that minimizes the risk of contamination.
At our company, we have become the cleaner of choice when families or businesses have experienced a homicide, suicide, or unattended death. In any of these scenarios, we see similar biohazard cleaning necessary. If you live in Janesville and have had a death or accident at your property we encourage you to reach out to our 24-hour customer service department to schedule an assessment and cleaning.
Professional Crime Scene Cleanup: Our Process
At our company, we are committed to providing thorough, professional cleaning and restoration solutions for our clients. As a team of certified experts, we rely on a structured process to ensure that every site we handle meets the highest standards of safety and sanitation. We believe that our methods and protocols enable us to provide you the customer an overall positive experience when dealing with a tragedy or traumatic accident.
Evaluation and Assessment
Our first step is assessing the affected area. With our company's trained professionals, we quickly and efficiently evaluate the situation, determining the scope of work, necessary equipment, and protective measures needed. We also identify any hazards or potential risks that may be present in order to determine the safest more effective way to clean the property.
Safety First: We prioritize the safety of everyone involved, from our team members to our clients and the surrounding community.
Documentation: We document the scene, taking photographs, and gathering information to assist in the investigation process or as proof of cleaning. This may also be necessary for future insurance payments or claims.
Transparent Communication: We keep our clients informed throughout the process while maintaining the utmost discretion and confidentiality.
Cleanup and Sanitation
After completing the assessment, our skilled team springs into action. We meticulously clean, disinfect, and restore the area to a safe condition, addressing any physical or biological hazards that may remain.
Removal of Biohazards: We promptly remove any biohazards, adhering to Rock County, Wisconsin, and federal guidelines for proper disposal.
Disinfection: Using powerful, EPA-registered disinfectants and biohazard cleaning solutions, we eliminate any harmful pathogens and bacteria.
Deodorization: We target and remove persistent odors, ensuring the environment is both safe and comfortable for occupants.
Throughout the entire process, we maintain a high level of professionalism, discretion, and care for the affected site and those involved. Our ultimate goal is to restore a sense of normalcy and support our clients through what can be an emotionally difficult time. You will only work with caring trauma cleanup technicians when you work with Wisconsin Cleanit of Janesville.
The Importance of Licensed Professionals
At Wisconsin Cleanit, we understand the significance of having licensed professionals handling crime scene or biohazard cleanup services in Janesville WI. With a knowledgeable and skilled team, we ensure the area is thoroughly cleaned and sanitized, protecting both the community and the environment. Handling hazardous materials and biohazard waste requires specialized knowledge and proper certifications. This is why our trauma cleanup technicians undergo extensive training in line with Occupational Safety and Health Administration (OSHA) regulations and handling of blood-borne pathogens. This allows us to provide expertise in the safe removal of harmful substances such as bloodborne pathogens and chemicals.
When it comes to crime scenes or any death scene, time is of the essence. As we are well versed in the necessary protocols, we quickly and efficiently restore the affected area to a safe condition. Our prompt response minimizes the emotional stress for the families and individuals involved and ensures public safety.
Emotional and Psychological Wellbeing: Our Commitment
At our licensed crime scene cleanup services in Janesville, WI, we understand the emotional and psychological impact a traumatic event can have on the individuals and families involved. We are committed to not only providing efficient and thorough cleanup services but also ensuring the emotional and psychological wellbeing of our clients throughout the process.
Our team of professionals is trained in handling sensitive situations with empathy and discretion. We recognize that each situation is unique, and we strive to provide personalized support that caters to the specific needs of our clients. When you entrust us with the responsibility of restoring your property, you can be confident knowing that we will approach the task with care and compassion.
With attention to detail, our services are designed to minimize additional stress and trauma. We work swiftly and discreetly, recognizing the importance of returning the affected back to our customers in a safe and sanitary state. This lets our clients focus on their emotional healing, knowing their property is in good hands. Another aspect of our commitment to emotional and psychological wellbeing is our dedication to maintaining open lines of communication. We understand the importance of keeping our clients informed, and our team is always available to address any questions or concerns.
Types of Scenes We Clean
As a licensed crime scene cleanup company in Janesville, WI, we offer a wide range of cleaning services to meet the needs of our clients. Our experienced team is well-equipped to handle various types of scenes, ensuring that the affected areas are restored to their original condition.
One of the key services we offer is biohazard cleanup. This involves the safe removal and disposal of potentially harmful biological materials, such as blood, bodily fluids, and human tissues or debris. Using our strict procedures and specialized equipment we ensure that these materials are handled correctly, minimizing the risk of contamination or infection.
Along with our biohazard cleaning, we also provide trauma scene cleanup for incidents involving accidents, suicides, or homicides. Our cleaners understand the emotional toll these events can take and treat each case with the utmost compassion and professionalism. We handle the removal and cleaning process with great care, ensuring that all traces of the incident are completely eliminated.
Another service we provide is hoarding cleanup, which focuses on the extensive and deep cleaning process required in cases of excessive clutter and accumulation of items. Our approach is both sensitive and efficient, helping the property owner regain control of their living space while maintaining their dignity. It is common that in extreme hoarding cases, there is more than clutter to contend with, as we often see feces, urine, drug syringes, and more. This underscores the need to not approach these situations with a do-it-yourself approach. Take our advice and contact our professionals today for a free consultation.
Privacy and Discreet Service
At our crime scene cleanup company, we understand the importance of privacy and discretion during this difficult time. Our primary goal is to provide professional and thorough cleaning and restoration services while maintaining the highest level of confidentiality. From the moment we arrive on-site, our team is committed to treating your property and situation with respect and discretion. We work quickly and efficiently to minimize the impact on your daily life and the surrounding community. Our vehicles are unmarked when requested by our customers, ensuring that your privacy is protected at all times.
To further preserve your confidentiality, we strictly adhere to all relevant privacy laws and regulations. Our team is trained to handle sensitive information with care and to communicate with our clients in a professional and empathetic manner. This includes any assistance we provide you in filing any insurance claims.
Transforming Janesville WI: Our Role
At our licensed crime scene cleanup services in Janesville, WI, we are dedicated to providing the highest level of expertise and knowledge. We understand that our role in the community is crucial, and we take it very seriously.
When a death occurs, it can be a traumatic experience for everyone involved. Our team is committed to quickly and efficiently cleaning the area by using advanced techniques and equipment to ensure that no trace of the incident remains. We work with law enforcement, property managers, and families to ensure that the scene is cleaned in a timely and professional manner, limiting disruption to the community.
We also provide support and resources to help families and friends cope with the aftermath of a crime or tragedy. Through our partnerships with local organizations, we strive to create a network of support for those affected. Our commitment to quality, safety, and customer satisfaction drives us to improve our processes and techniques constantly. This allows us to remain at the forefront of biohazard cleaning in Janesville and Rock County, and to continue making a positive impact on our community.
About Janesville and Our Businesses Commitment
As a community-based company in Janesville, with its rich history and beautiful natural surroundings, is an exceptional place in Wisconsin. As locals, we deeply understand the importance of preserving the quality of life for its residents. By locating in Janesville we are able to flourish as a business by being located near I-90 we are able to help our surrounding communities when a death cleanup is needed. We also find the city of Janesville and it's managers are supportive of the business community.
Through our commitment to be a long-term business here, we make plans each year for various organizations we want to support. Currently, we are working to find ways to support suicide prevention as it has become a growing concern. If you have ideas to share with us, please email us and we will take them into consideration.
Frequently Asked Questions
What is the process of crime scene cleanup?
The process of crime scene cleanup involves a thorough assessment of the affected area, followed by proper removal of any biohazards, cleaning, and disinfection, and sometimes restoration (this may require outside contractors). We use the most advanced tools and equipment to ensure the area is completely decontaminated and free from any health risks.
How are biohazards handled during cleanup?
During the cleanup, our technicians are trained to handle biohazards carefully, ensuring the safety of everyone involved. We use Personal Protective Equipment (PPE) and adhere to strict guidelines for the removal, containment, and disposal of biohazards following OSHA standards, as well as federal, Wisconsin, and Janesville regulations.
What qualifications are required for a crime scene cleaner?
Our crime scene cleaners in Janesville possess the necessary certifications and qualifications to perform the job efficiently and professionally. They are trained extensively in proper cleaning techniques, biohazard removal, and waste disposal to ensure the highest level of service. Also, our team is compassionate, respectful, and discreet when dealing with sensitive situations.
How soon can we respond to a death cleanup in Janesville WI?
We understand the urgency of addressing a death cleanup quickly and efficiently. We are open 24/7 for emergency responses, and we strive to arrive at the scene as soon as possible after receiving a request for service. Our typical response time can be under 2 hours but most customers request a specific time to meet us at the property for the assessment.
Are the cleanup technicians trained in safety protocols?
Yes, all of our technicians are thoroughly trained in safety protocols and guidelines. We are well-versed in using PPE and follow OSHA-compliant procedures to ensure the safety of ourselves, our clients, and the environment. This commitment of our staff to safety is crucial in effectively managing biohazard cleanup projects.
What factors influence the cost of crime scene cleanup?
Various factors impact the cost of crime scene cleanup or any biohazard cleaning services. These factors include the size and complexity of the scene, the amount of biohazardous material present, and the materials and labor required for the cleanup and restoration process. We will assess the situation to provide an accurate quote based on the specific circumstances and help file any insurance claims for our customers.
Professionally Licensed for Crime Scene Cleanup in Janesville Wisconsin
When there is an unexpected death or accident you will likely need our biohazard cleaning and crime scene cleanup services from our Janesville Wisconsin office. With over 20 years of professional service and expertise our licensed trauma cleanup technicians understand the nuances of how to clean and restore a home from the aftermath of a death. WisconsinCleanIt and our trauma cleaners have specialized skills and equipment that allow us to clean homes after a suicide, unattended death, or homicide has happened. These tragic deaths are usually accompanied by biohazards in the form of blood and human fluids which pose health risks and damage to the property. When customers contact us we can help by cleaning, sanitizing, deodorizing, and restoring the home back to a safe pre-crime condition. Most callers can expect same-day cleaning however if the home is part of an ongoing crime scene investigation; we will coordinate the crime scene release with our detective contacts at the Janesville Police Department.
Compassionate Cleaning
When someone dies whether it is at a murder scene or a suicide, we believe you deserve compassion and care. Our staff is trained to treat all our customers like family and we try to be sympathetic to your situation. We have supervisors at all scenes we clean and they are always monitoring our trauma cleaners and crime scene cleaners to ensure that they are always respectful and caring. Call, Chat, or stop by our office located in Janesville WI. We provide customers with free onsite inspections and estimates. Our Janesville office is open 24 hours a day to assist any family in need with an emergency-related cleanup such as when there is a shared living space where someone has died.
Dedicated Staff
We provide you with a customer advocate the moment you contact our office in Janesville Wisconsin. Your advocate will help you with any questions or concerns you have. They will help you schedule your home for an onsite inspection of the damages, as well as coordinate the cleaning. Our staff works 24 hours a day and we only work with licensed trauma cleanup technicians. WisconsinCleanIt can clean any home in Janesville the same day you call us. We encourage you to look at our customer reviews and testimonials to see the success we have had with other customers.
Best unattended death cleanup in Janesville
Biohazard Cleaning Janesville Rock County Wisconsin
For biohazard cleanup, it's important to select companies that are licensed. Sometimes, it is referred to as licensed crime scene cleanup within Janesville Wisconsin It is a way to prove competence and expertise when cleaning the biohazard area. While there are plenty of cleaning businesses in Janesville, we are only a handful that is able to provide biohazard cleaning in homes and businesses located in the vicinity. The biohazard cleaning we do ensures that a home is not only cleaned but properly restored to a safe and sanitary condition. Our trauma cleaners have helped hundreds of others in the area with hazardous cleaning associated with the aftermath of a suicide at a home, an unattended death, or a homicide. If you have had a similar death at your home we encourage you to call us right away to find out how we can help you.
Decomposed Unattended Dead Body Clean-up in Janesville Wisconsin
Any unattended death or death in which the deceased person is not discovered will require professional cleaners. Call our visit or office in Janesville Wisconsin for a time slot at your residence for an unattended death clean up at any house in a 65-mile vicinity of Janesville Wisconsin. When a person dies and decomposes the dead body will release extreme odors and biohazards that need to be removed, cleaned, and deodorized. Traditional cleaning companies such as carpet cleaning companies in Janesville or Maid Services, can't properly clean or decontaminate these scenes. Unlike them, we specialize in biohazard-related death cleanup. We also make it easy to schedule services by calling us or opening a free evaluation request. Contact us 24 hours for an unattended death cleanup in Janesville Wisconsin.
Janesville Suicide Scene Cleanup
If you are dealing with the event of suicide inside a home in Janesville Wisconsin, you will need approved biohazard cleaners. A suicide could result in a significant quantity of blood spills that can create severe dangers at home.WisconinCleanIT will be able to help. With our education, we have the ability to disinfect and clean surfaces. Call us, chat with our team online or go to our location in Janesville Wisconsin for assistance.
Blood Spill Cleanup Company in Janesville WI
WisconsinCleanIt is a crime scene cleaning company that specializes in blood cleanup. If blood is found in a house or commercial establishment in Janesville Wisconsin there are only a few places to reach for help. The majority of carpet cleaners located in Janesville are not able to remove blood or possess the appropriate qualifications. If equipment is not properly cleaned it can cause cross-contamination. WisconsinCleanIT does blood cleanup using specialized tools, protocols, and processes designed to remove and cleanse blood off surfaces. In some cases, this means removing the exterior, material or furniture that causes the pollution. When you speak or meet with one of our experts, we can give you a full assessment.
Safety Procedures & Licensing
WisconsinCleanIT continued to meet or exceed the health and safety guidelines of the CDC and Rock County Health Department as well as the Wisconsin Health Department. Safety and the safety of our employees is our top priority. Please let our supervisors know if you have any special requirements when meeting with our staff on your property in Janesville, Wisconsin.
Follow us on our Official Socials
Zipcodes from Janesville we serve
53563, 53576 53548, 53537 53548, 53534, 53511 53512, 53525, 53576, 61080, 53563 53538, 53190 53115, 53536, 53114, 61072, 53190, 61073
Contact
WisconsinCleanIT – A Tradition in Janesville Wisconsin
1939 Center Ave Janesville Wisconsin 53548
+1-888-629-1222
[email protected]
100+
Crime Scene & Death Cleanup Completed in and around Janesville Wisconsin
21+
Years as the leading biohazard cleanup company in Janesville
EXPLORE OUR LATEST POSTS
Blogs
Contact us today for any biohazard or death cleanup in Janesville Wisconsin or any nearby communities. We provide you with licensed trauma cleanup technicians with hundreds of homes cleaned and restored.
Looking for Crime Scene Cleanup Services in Janesville WI?
Hazmat cleaners specialized and trained to clean blood up after crime scenes, suicide, and unattended death scenes
WHAT OUR CLIENTS SAY
Testimonials
We are active 24/7 to help people in Wisconsin to provides the most reliable cleanup services
"We got help understanding the crime scene cleanup costs for my dad's condo in Chicago that had a suicide murder"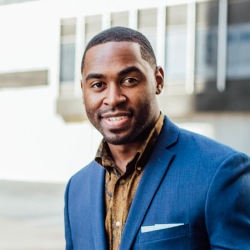 Martin Wheeler
Wisconsin
"They really go above and beyond, we had a suicide and needed a lot of blood cleaned up from the apartment in Chicago. This was the only biohazard cleaners that took time to speak with us"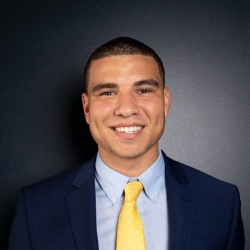 Mark Hudson
Wisconsin